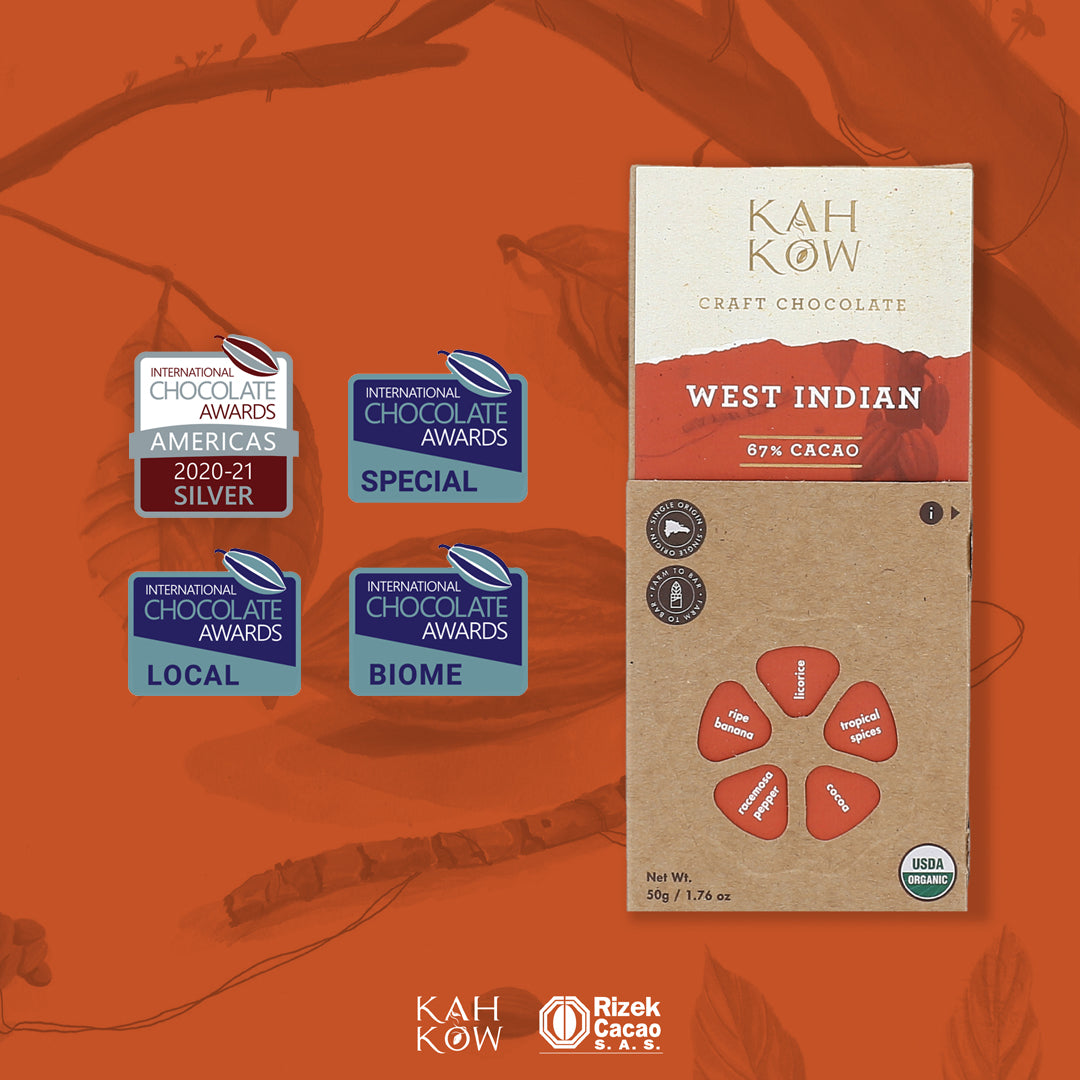 Collection:
West Indian 67%
West Indian 67%
Regular price

Sale price

$10.00
Biome cacao
With the West Indian, we have taken ingredients from the very farms where the cacao is grown. We have juxtaposed these ingredients with the cacao during certain periods of processing, which allows for a certain aromatic migration or association.  Consequently, a newly created and acquired category has been introduced in cacao farming and processing: Biome cacao.
This cacao bean recipe benefits, on a holistic level, from the composition of other crops growing in the region and the specific farms. The native West Indian bay trees and ginger crops positively impact this exotic flavor profile.

West Indian, or West Indies, refers to the traditional denomination the Caribbean region received, which includes all countries and territories of three main archipelagos: the Greater Antilles (to which the Dominican Republic belongs to), the Lesser Antilles, and the Lucayan Archipelago.
When we talk about the Caribbean region, we think of spices, wood, ginger and rum, so we wanted to characterize this very peculiar Caribbean type of aromatic composition, which is displayed by this cacao.
Kosher Information: Parve
---