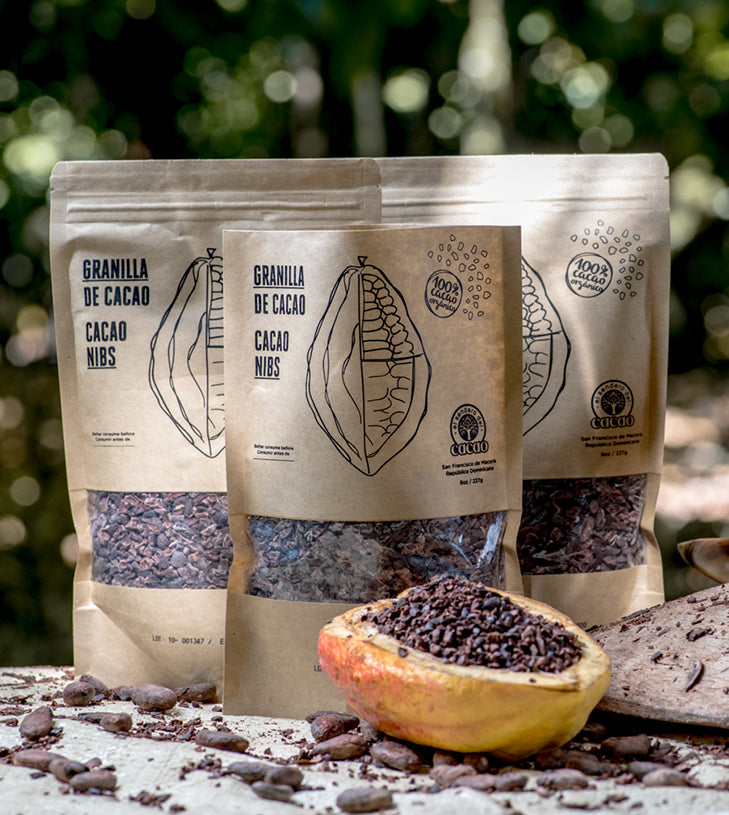 Collection:
Organic Cacao Nibs
Organic Cacao Nibs
Regular price

Sale price

$15.00
Distinctive ingredients for the world's finest chocolates, crafted in the Dominican Republic and in Brooklyn, New York.
For wholesale orders, please contact us: info@kahkow.com
With a distinctive astringent taste and crunchy texture, nibs are one of the purest ways to consume cacao. Fermented, dried, roasted and crushed - one step closer in the chocolate-making process.
• Single Origin
• Direct trade
• No minimum order quantity
• Certified, traceable cacao
Certifications: organic, kosher.
Orders above 15kgs. ship from our NY warehouse on Mondays, Wednesdays and Fridays.
Packaging may change seasonally.
---